Joining the maritime industry
The maritime industry in Hong Kong provides various job opportunities. Aspiring talents are welcome to join and become maritime professionals.

Youth interested in taking up a seafaring career should first choose to work in the deck or the engineering departments. By obtaining professional qualifications and accumulating experience, the crew members of local vessels, river trade vessels and seagoing vessels may be gradually promoted to higher ranks in a well-planned manner. In addition, those who are interested in operating local pleasure vessels for a living should obtain the required qualification by taking the examinations for the Pleasure Vessel Operator Certificates of Competency.

After accumulating sufficient experience and holding appropriate professional qualifications, crew members may consider joining the Marine Department to realise their potential, or taking up careers in pilotage, ship management, maritime law, surveying and other related fields.

---
Promotion progress
---
Promotion path for deck crew


Promotion path for engineering crew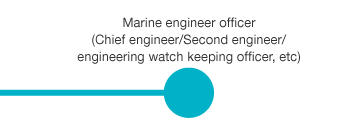 Promotion path for local pleasure vessel operators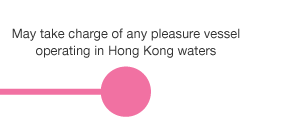 Introduction of Marine Department posts and vacancies
---
The professional grades in the Marine Department include Marine Officer, Surveyor of Ships and Shipping Safety Officer, who are responsible for various aspects of work. Other posts include Assistant Ship Inspector, Assistant Marine Controller, Marine Inspector II and etc.